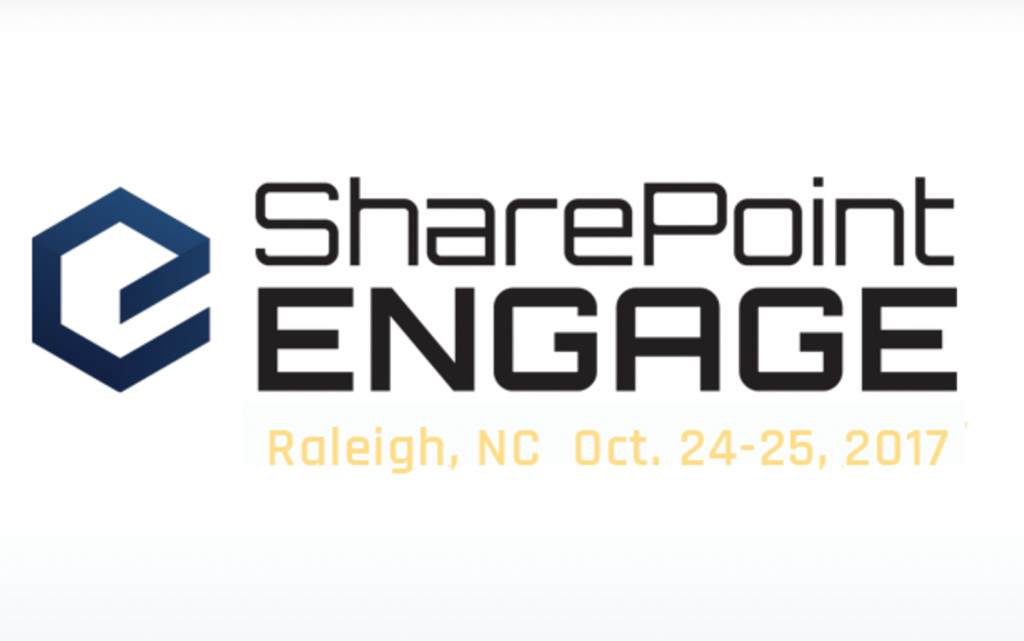 LARGO, MARYLAND, UNITED STATES, September 4, 2017 /EINPresswire.com/ — cFocus Software announces that our President & CEO, Jasson Walker, Jr. has agreed to present a session at the SharePoint Engage 2017 conference.
SharePoint Engage 2017 is a 2-day conference held annually by the  SharePoint Institute that features a host of speakers, sponsors, and participants from the SharePoint community. This year's conference features keynote presentations from Geoff Ables, an author, speaker and a Founding Partner of C5 Insight with more than 25 years of consulting experience, and Stacy Deere-Strole, Owner of Focal Point Solutions LLC, a Cincinnati, OH based company that provides SharePoint Solutions for the Enterprise in the mid-to-large market.
Mr. Walker has agreed to present a session at the conference this year. Entitled "Office 365 Security Hardening", the shows you how to 'hack proof' Office 365. You will also learn about tools you can use to help protect your Office 365 environment, and walk away with a practical Office 365 security implementation checklist.
The details of the session are as follows:
Title: Office 365 Security Hardening
Date: Wednesday, October 25, 2017
Time: 11:30 am – 12:30 pm
Location: Embassy Suites Raleigh-Durham Airport, Raleigh, NC
You may register for SharePoint Engage 2017 here: http://sharepointinstitute.com/event-page/sharepoint-engage-raleigh-2017-register/
"I look forward to returning to speak at SharePoint Engage 2017 and visiting all of my SharePoint friends in Raleigh, NC!" said Mr. Walker.
More Information
About cFocus Software
Established in 2006, cFocus Software automates FedRAMP compliance and develops government chatbots for the Azure Government Cloud, Office 365, and SharePoint.
We are the exclusive vendors of ATO (Authority To Operate) as a Service™.
cFocus Software is Microsoft Gold certified, ISO 9001:2008 certified, and a certified participant in the Small Business Administration's 8(a) program.
Contact cFocus Software
Contact Form: https://cfocussoftware.com/contact-us/
Email: info@cfocussoftware.com
Website: https://cfocussoftware.com/
Phone: (301) 499-2650