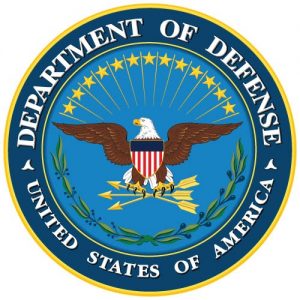 LARGO, MARYLAND, UNITED STATES, June 1, 2017 /EINPresswire.com/ — cFocus Software Incorporated announces that its President & CEO, Jasson Walker, Jr. will participate in Microsoft's Azure for the Department of Defense (DoD) Webinar Series.
Microsoft's Federal Team is presenting a series of 5 (five) Azure Government webinars during the month of June 2017. The details of these webinars are as follows:
June 5th – 2:30-4:00 pm EST; Topic – Azure Overview
June 12th – 12:30-2:00 pm EST; Topic – Exploring Microsoft Azure Hybrid Scenarios for DoD
June 13th – 11:30-1:00 pm EST; Topic – Security in a mobile-first, cloud-first world!
June 21st – 12:00-1:30 pm EST; Topic – Cortana Intelligence Suite for DoD
June 27th – 12:00 -2:00 pm EST; Topic – Dev/Ops Overview, CI, CD, Application Monitoring
Jasson Walker, Jr.–a Cloud Platform MCSE–will participate in each of these webinars to answer questions during and after each of the webinar sessions.
"I look forward to engaging the DoD community to help them on their journey to Microsoft Azure Government!" he said.
Please register for the webinars at: https://www.microsoftevents.com/profile/web/index.cfm?PKwebID=0x469985dd3c
More Information
About cFocus Software
Established in 2006, cFocus Software automates FedRAMP compliance, and develops custom chatbot & SharePoint solutions for the Azure Government Cloud and Office 365.
We are the exclusive vendors of ATO (Authority To Operate) as a Service™.
cFocus Software is Microsoft Gold certified, ISO 9001:2008 certified, and a certified participant in the Small Business Administration's 8(a) program.
Contact cFocus Software
Contact Form: https://cfocussoftware.com/contact-us/
Email: info@cfocussoftware.com
Website: https://cfocussoftware.com/
Phone: (301) 499-2650