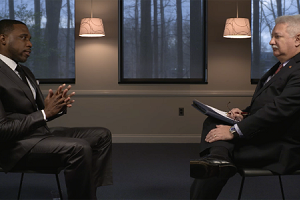 LARGO, Md. – May 15, 2017 – PRLog — cFocus Software announces that SIGNAL Magazine interviewed our President & CEO Jasson Walker, Jr. about our exclusive Risk Management Framework (RMF) compliance offering called Authority To Operate (ATO) as a Service™.
ATO as a Service™ automates the Risk Management Framework process by integrating all RMF-related requirements, documentation, and activities into an intuitive cloud-based software solution.
As part of their executive video series, SIGNAL Magazine Editor-in-Chief Robert K. Ackerman sat down with Mr. Walker for a 12 minute interview to discuss the offering:
"I thank SIGNAL Magazine and Mr. Bob Ackerman for the interview!" said Mr. Jasson Walker, Jr., President & CEO of cFocus Software. "We think the AFCEA community will be very interested in what we are doing with ATO as a Service™," he said.
More Information
About cFocus Software
Established in 2006, cFocus Software automates FedRAMP compliance, and develops custom chatbot & SharePoint solutions for the Azure Government Cloud and Office 365.
We are the exclusive vendors of ATO (Authority To Operate) as a Service™.
cFocus Software is Microsoft Gold certified, ISO 9001:2008 certified, and a certified participant in the Small Business Administration's 8(a) program.
Contact cFocus Software
Contact Form: https://cfocussoftware.com/contact-us/
Email: info@cfocussoftware.com
Website: https://cfocussoftware.com/
Phone: (301) 499-2650