The process to obtain an Azure FedRAMP ATO is time consuming, manual, and paper-intensive. Until now!
Introducing ATO as a Service™, an exclusive Software as a Service that automates FedRAMP processes, and shortens FedRAMP ATO timeframes for information systems hosted in the Azure Government Cloud.

cFocus Software has partnered with Microsoft Corporation to develop the offering, allowing us to tightly integrate best-of-breed Azure automation and continuous monitoring technology.
ATO as a Service™ gives you:
– A rich and intuitive user experience that automates FedRAMP processes
– Auto-generation and retention of FedRAMP low/moderate/high authorization package documents
– Pre-filled FedRAMP & NIST 800-53 security control responses leveraged from Azure Blueprint documentation
– Automation of continuous monitoring activities thru Azure services

Free ATO as a Service™ Trial
Automate FedRAMP Authorization tasks for free with ATO as a Service™!
ATO as a Service™ Automates FedRAMP Processes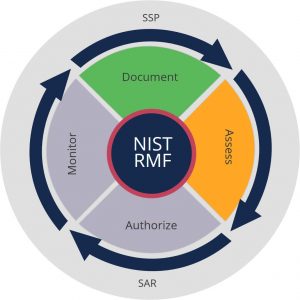 ATO as a Service™ features a rich user experience that automates FedRAMP processes.
Each FedRAMP process area (Document, Assess, Authorize, & Monitor) is presented through a step-by-step wizard that incorporates all applicable FedRAMP/NIST instructions & templates, guiding you to completion.
Auto-Generation of FedRAMP Documents
ATO as a Service™ allows you to collect all required FedRAMP data, and subsequently auto-generates authorization package documents (such as the System Security Plan, POA&Ms list, etc.) for you.
Pre-filled Security Control Reponses
Through our collaboration with the Microsoft Azure Blueprint program, we automatically pre-fills SSP security control responses inherited from Microsoft Azure P-ATOs for you. ATO as a Service™ also provides guidance on how to write a thorough and compliant response for security controls that are your responsibility.
Continuous Monitoring Automation
ATO as a Service™ automates the implementation of Microsoft Azure continuous monitoring tools and services on your behalf.
Furthermore, our continuous monitoring dashboard provides operational visibility of security controls, manages system change control, and manages incident responses for your information systems.
More Information
Want to learn more? Click below to set up a demo!
Free ATO as a Service™ Trial
Click Here for a FREE Demo