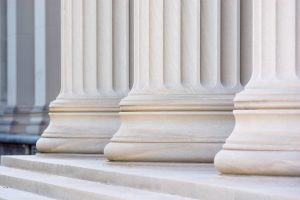 The US public sector contains unique and highly evolving requirements. To respond to the unique nature of the requirements, Microsoft offers many government sectors and eligible organizations Office 365 Government to manage their business by the federal laws stipulated. For many government agencies, using Microsoft Office 365 or Azure gives companies a huge boost when it comes to obtaining cloud services. These organizations also get to enjoy all the top-notch up-to-date Microsoft Office features and products.
Recently, Microsoft announced new features for all Office 365 Government users. The new Office 365 Government contains an array of tools helping to improve the infrastructure in cloud services, lower costs, and increase the efficiency of your employees. Some of the new features may not strike as new to everyone who uses the tool. However, government enterprises can easily stay compliant to federal cloud guidelines.
With the government, the most central thing workers need to observe in all activities is legacy. With Office 365 Government, workers can work in a customized and secure environment without the worry of breaking any rule or doing any illegal activities unknowingly. In this segment, we are going to look at some of the things you should know about Microsoft Office 365 Government and the benefits of using it.
Components of Office 365 Government
The plans of Office 365 Government consist of monthly subscriptions which cover an unlimited number of users. The two initial plans offered include:
US government community: Provides compliance with federal requirements for cloud services and other various national systems that come in handy for different organizations by the law.
US government defense: This plan usually offers services complying with the federal security requirements guidelines.
Office 365 government is a unique tool and organizations using it enjoy some benefits only exclusive to its users.
Organization's data gets logically segregated from the customer information in other Microsoft 365 commercial services. Meaning you can sort out your organization's data without having to go through customer data.
The information content of your clients gets stored in the United States, thus indicating customer data is secure.
Office 365 government complies with all federal requirements and accreditation required of the US public sector, meaning you are safe in regards to being compliant.
Who is eligible?
Most of the qualified groups for Office 365 Government include United States government entities like the federal, state and local entities, and tribal entities. Another likely group is all other entities that handle data that is subject to the government regulations and certification.
For organizations or individuals that deal with sensitive markets or data that the government has eyes on, Microsoft 365 Government becomes accessible to comply with regulations which if ignored could lead to dire consequences. Most of these entities include organizations dealing with law enforcement in one way or another and which need various validation from the government.
Before using the service, every business needs to prove they are eligible by signing a contract and filling various details attesting that they fit the eligibility bracket. At any particular time, Microsoft reserves the sole right to do background checks to verify eligibility of a customer and suspend services accordingly for the ineligible clients.
Office 365 Partnering with Third-party Services
Office 365 government does not have any issues with their users partnering with third-party services. However, organizations should note that while Office 365 Government integrates with other services and may involve sharing of info and transfer of data, the data does not get stored in the secure Office 365 Government data centers. This means your data does not get covered by Office 365 Government compliance and data protection services since it's outside its infrastructure. To ensure safety, you should check the privacy and compliance services of the third-party before partnering with them.
More Information
For more info, call us.