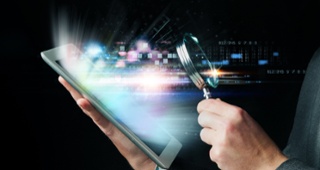 Microsoft SharePoint is a powerful platform with wide-ranging capabilities. In spite of this functionality, it is not uncommon to find SharePoint used as just a glorified file storage system.
Given that you have already invested in SharePoint, why not capitalize on that investment by using SharePoint's many features that can save your organization time and money?
Saving Time with SharePoint
SharePoint offers a myriad of ways to save time. Two of the most useful time-saving features include SharePoint Enterprise Search and SharePoint Workflows for automating business processes.
Finding Content
Organizations create vast amounts of data and store it in various places, including network file shares, DropBox, personal computers, etc. Some organizations may even have a cloud-based file storage or archiving system, such as iCloud or Carbonite.com. The possibilities are endless.
SharePoint Enterprise Search gives you a one-stop shop to search and retrieve data from any of these locations. There's no need for staff to waste time browsing and manually searching each data source manually. SharePoint can automatically search them all and provide detailed search results in a matter of seconds. When you consider how many files an organization could have—and the number of times each member of your staff searches for data every single day—the time savings could be considerable.
Automating Business Processes
Organizations rely on many paper-based processes to perform daily business activities. Consider all the information requirements involved in onboarding a new employee, with forms to collect the employee's personal data, bank account information, payroll deduction preferences, healthcare coverage selection, emergency contacts and more. Similarly, approvals for many business functions often rely on paper-based processes. Ponder the typical procedures for approving purchases exceeding a certain dollar threshold. Approval often is contingent on acquiring multiple signatures in a specific order.
SharePoint provides all the tools needed to automate paper-based processes with SharePoint Workflows. In the case of an approval process, a SharePoint workflow can send a signature form to the required signatories in the appropriate order. The workflow would specify the actions to be taken if a signatory is not available or doesn't respond in a timely fashion. Furthermore, SharePoint has an automated tracking system that allows anyone interested in the workflow's progression to check on its current status.
Even from these basic examples, it is easy to see the time savings possible by not having to physically transport forms, call or email to check on completion status, and more. And, the more complicated a process is, the more time SharePoint can save.
Saving Money with SharePoint
Business intelligence (BI) dashboards are a must-have tool, allowing organizations to gain important information on the health of their business. Dashboards, which are both convenient and intuitive, display data on a single screen in a variety of formats, such as graphs, charts and more. Seeing data displayed in alternate formats often reveals insights not immediately obvious from tables and spreadsheets.
All too often, organizations with SharePoint look to third-party vendors for these dashboards, needlessly spending large sums of money rather than putting the SharePoint solution they already own to work. SharePoint offers dashboards with all manner of data visualizations, including pie charts and bar graphs, and key performance indicators. With SharePoint, organizations can perform data analyses and acquire all the business intelligence services they need. In short, SharePoint can deliver significant business intelligence capabilities at a much lower cost than the typical third-party BI solution.
Organizations also may want to create custom software applications to accommodate their unique internal processes. There is no better platform for creating custom applications than SharePoint.
Custom application creation depends on the ability to define users, incorporate security features and more. Further, applications related to a business process need to be associated with a database, and they need to be able to process all types of data and files. Instead of trying to re-create the wheel and build these capabilities from scratch, organizations can tap these features that are built into SharePoint and use them as a platform for building their own custom business applications. Using SharePoint as your application development platform saves a lot of cost over building every single application feature from scratch.
SharePoint is a powerful platform offering significant capabilities that many organizations require and desire. Yet, few understand all the capabilities SharePoint offers and needlessly waste time and money on third-party tools or unnecessary application development. If you have already made the investment in SharePoint, use it to its maximum potential and leverage all the benefits SharePoint affords you. With SharePoint Enterprise Search, SharePoint Workflows, SharePoint Business Intelligence and SharePoint custom application development, SharePoint is the only solution most organizations will ever need.
More Information
About cFocus Software
Established in 2006, cFocus Software automates FedRAMP compliance and develops government chatbots for the Azure Government Cloud, Office 365, and SharePoint.
We are the exclusive vendors of ATO (Authority To Operate) as a Service™.
cFocus Software is Microsoft Gold certified, ISO 9001:2008 certified, and a certified participant in the Small Business Administration's 8(a) program.
Contact cFocus Software
Contact Form: https://cfocussoftware.com/contact-us/
Email: info@cfocussoftware.com
Website: https://cfocussoftware.com/
Phone: (301) 499-2650