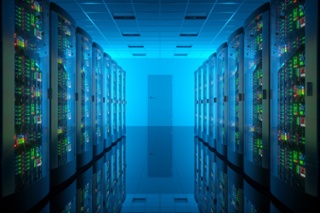 If you have a small business, it is important that you protect your business from cyber threats.  One of the most dangerous cyber threats is ransomware. What is ransomware? Ransomware is a type of malicious software designed to block access to a computer system or data until a sum of money (a ransom) is paid. Ransomware can not only deny access to data on your computer, it can also potentially delete your data if the ransom isn't paid!
So how do you prevent yourself from falling victim to ransomware?  Here are some tips to take into consideration:
#1. Backup Your Data
One of the best tips for dealing with ransomware, is to back up your data on a regular basis. This may not necessarily prevent your device from getting infected, but it still works as an excellent backup plan. Whether you're using a USB flash drive or cloud backup services, both are excellent for securing your important information. However, there may be those who are still concerned about getting infected.
First of all, even if your data is safe, it's still important to be cautious. Ransomware doesn't just lock the files on your hard drive, but it also makes the device itself inaccessible. However, also consider just how these cybercriminals get their power. It's not locking your computer that makes them a threat, but it's them threatening to delete what's most valuable to you. If you have all info stored away on a portable drive or the internet, they lose that sense of power, and no longer have control. After all, even if they do delete said files, there are still plenty of copies at your disposal. Backing up your data may not prevent a ransomware attack, but the cybercriminals don't accomplish their goals, either.
#2. Be Smart About Email Attachments
There are plenty of ways ransomware can spread, and one of its main outlets is through email messages. Many unsuspecting people fall victim when they open an email link that appears to be trustworthy, or if it's from someone they supposedly know. First of all, if the message appears untrustworthy, block the email address or add it to your spam filter. Second, if you still question the validity of the message, do some research to see if others have gotten similar messages.
#3. Ensure You're Visiting Safe Websites 
It's just as easy for your computer to become infected with ransomware through websites, as it is through email attachments. With that said, always make sure you're visiting safe sites. The most difficult thing about this, though, is knowing what websites are dangerous and which aren't. Fortunately, with the right anti-virus software, it's easy to tell. Kaspersky Anti-Virus and McAfee, for example, both have a safe search feature. In the web browser search results, you're notified of which sites are carry risks, and which ones are safe to visit. The ones with potential threats have a red or yellow symbol next to them, while the safe websites have a green check mark.
For more information about the importance of cyber security for your small business, as well as ways to prevent ransomware, feel free to contact us today at cFocus Software Incorporated. We look forward to hearing from you.
More Information
About cFocus Software
Established in 2006, cFocus Software automates FedRAMP compliance and develops government chatbots for the Azure Government Cloud, Office 365, and SharePoint.
We are the exclusive vendors of ATO (Authority To Operate) as a Service™.
cFocus Software is Microsoft Gold certified, ISO 9001:2008 certified, and a certified participant in the Small Business Administration's 8(a) program.
Contact cFocus Software
Contact Form: https://cfocussoftware.com/contact-us/
Email: info@cfocussoftware.com
Website: https://cfocussoftware.com/
Phone: (301) 499-2650