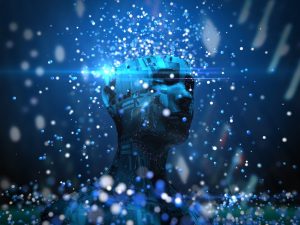 Are Government Agencies Using Chatbots?
While the private sector has embraced chatbots very quickly, the public sector has been slower to adopt this disruptive technology. Despite the slower adoption, there are some examples of government agencies using chatbots and enjoying the many benefits chatbots provide as a result.
Here are 4 government agencies using chatbots right now.
In summary, this article describes 4 government agencies using chatbots right now, including:
– Kansas City Facebook Chatbot
– Los Angeles CHIP
– North Charleston Chatbot
– General Services Administration Mrs. Landingham Chatbot

Kansas City Facebook Chatbot
On June 19, 2017, Open Data Kansas City officially launched the OpenDataKC Bot on Facebook to try to make its open data portal more accessible to non-technical users. The chatbot converses with Facebook Messenger users to help them find the most useful data on what they care about in city government.
Open Data KC's chatbot is one of the first official efforts by a city government to make open data more accessible through Facebook.
The new initiative in Kansas is a great example of Sunlight's work on how cities can make open data easier to understand and use for the public. Kansas City's piloting a new approach to addressing this challenge is promising.
Eric Roche, Kansas City's Chief Data Officer, had the idea to build the chatbot after discussions with city leadership during yearly reports on the city's open data progress.
"The Mayor, more than once, has said 'open data is hard to use'," said Roche in a phone interview.
So Roche's goal became to build a tool that's easy for those who aren't developers or data scientists to understand and navigate on a familiar platform.
Los Angeles CHIP
In May 2017, Microsoft and the City of Los Angeles unveiled CHIP, an Azure Government chatbot whose name stands for "City Hall Internet Personality". CHIP runs in the Microsoft cloud.  It resides on Los Angeles's Business Assistance Virtual Network (BAVN), and was created by two city developers in just three days, with training from Microsoft and access to the Microsoft Cortana Intelligence Suite, the Azure Bot Framework, and Microsoft Azure Cloud.
CHIP helps around 180 people per day and has slashed emails to BAVN from 80 a week to less than 40. This is a 50% reduction in emails that need to be handled by city employees, which should allow the city to get by with less staff. CHIP can answer over 700 questions, and through an extensible platform and API, can connect to any data or back-end system.
Check out our full blog post on CHIP here: https://cfocussoftware.com/government-chatbots/azure-government-chatbot-reduces-email-50-percent/
North Charleston Chatbot
In North Charleston, S.C., the city has adopted a text-based chatbot called Citibot, which goes above common 311-style interfaces by allowing users to report potholes or any other lapses in city services they may notice. It also allows them to ask questions, which it subsequently answers by crawling city websites and replying with relevant links, said Ryan Johnson, the city's public relations coordinator.
Citibot's involvement with local government grew from The Harbor Entrepreneur Center's startup accelerator program, and officials in North Charleston were on board right away.
"Citibot doesn't sleep," Johnson said, "but most of our employees — besides police and fire — are 8-to-5 employees."
With Citibot, residents can report a pothole at 2 a.m., or they can get info about street signs or trash pickup sent right to their phones.
General Services Administration Mrs. Langdinham Chatbot
18F, the digital services agency based within the General Services Administration, has begun using a bot named "Mrs. Landingham" to orient new employees. The bot, which works within the messaging app Slack, is named after Dolores Landingham, the president's longtime secretary (played by the late Kathryn Joosten) on "The West Wing."
The Slack bot is designed to send messages and reminders to new hires with information about forms, discussions, and the ever-present government jargon.
The team chose to use the Slack bot because it "feels more fun" and would allow automated messages to be sent out gradually "so that new hires were not overwhelmed." But the most important characteristic of this bot is clearly the name!
Free Chatbot Proof of Concept Offer
Would you like cFocus Software to create a FREE chatbot proof of concept for you? Click the link below!