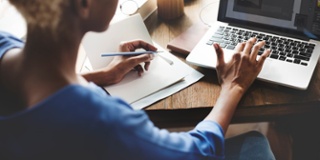 Do you use Access Services? Are you curious about the future of Access Services? SharePoint 2016 introduces many new and improved features for Access Services. This blog post discusses all of the changes you can expect to see.  Get to know Access Services in SharePoint 2016!
Apps for Office
These are custom add-ons you plug into SharePoint (and the other Microsoft Office programs) that provide bonus features. The latest upgrade allows you to add apps for Office to Access apps, the online databases you design in Access 2013. With this add-on, you can import data from outside online services into your app. You can showcase the data you import in a visual mode, like a map or a graph. For helpful hints, watch Microsoft's tutorial called Spice Up your Access app with Apps for Office.
Upgrading Access Apps
With SharePoint 2016, you can upgrade an Access app after it has been put into use. When you create a web app in Access, you can save it as a web package. When you save the web app as a package, you can copy it, move it, back it up, or deploy it to a different SharePoint site. You can package just the structure or you can package the data and the structure. There's an important caution to all this, though; you can only install and save an Access web app package within the same environment in which you created it. That means, if you create your web app on an on-premises SharePoint installation that hosts separately from SharePoint and Office 365, you cannot install that web app on SharePoint online or Office 365. The same is true in the reverse. If you create an Access web app on SharePoint online or Office 365, you cannot save it to an on-premises SharePoint installation. Why is this new Access feature cool? Because it means you can distribute your web app to your team and they can use it while you continue to make changes to the saved package version. When you finish your revisions, you can distribute the revised copy to the team without ever missing a beat.
Cascading Combo Box
This new feature is available immediately to all Access 2013 Office 365 users. (The 3-year wait for new features is a thing of the past according to Microsoft.) Best of all, the changes that add Cascading Combo Box are all on the server-side, so you do not need to update your version of Access 2013. This feature comes in handy when your developer wants to make options in one control relevant to options in a different control. This scenario is now possible by using the Cascading Combo Box. You can view Microsoft's screenshots and instructions for using this new feature. Follow the instructions when you have Access 2013 open and you will see that Microsoft heard customer pleas for this neat feature. One happy user commented that the feature is a lot easier to use than it is to explain.
Related Item Control
This feature received a facelift. It's now easier to choose from any existing item within the dialogue box. It's also possible to add a new item to the Related Item Control even before you save the parent record. Finally, you can now turn off the "add link" button at the bottom of the Related Item Control feature.
Download in Excel
This is a new feature available when you activate Access Services in SharePoint 2016. This is another server-side change so you will not have to upgrade your Access client program. Many users had asked Microsoft for an easier way to view the data from their Access web apps in Excel. (Up until SharePoint 2016, the complicated process involved lots of steps.) Now, when viewing your data sheets in your Access web apps in Office 365, a "Download in Excel" button appears on the Action Bar. When you click on the button, the program will ask you to open or save the spreadsheet. If you select "open", Excel will download a copy of the data from the view and display it in the Excel interface. You can follow these instructive Microsoft's screenshots while you try it out.
More Information
About cFocus Software
Established in 2006, cFocus Software automates FedRAMP compliance and develops government chatbots for the Azure Government Cloud, Office 365, and SharePoint.
We are the exclusive vendors of ATO (Authority To Operate) as a Service™.
cFocus Software is Microsoft Gold certified, ISO 9001:2008 certified, and a certified participant in the Small Business Administration's 8(a) program.
Contact cFocus Software
Contact Form: https://cfocussoftware.com/contact-us/
Email: info@cfocussoftware.com
Website: https://cfocussoftware.com/
Phone: (301) 499-2650